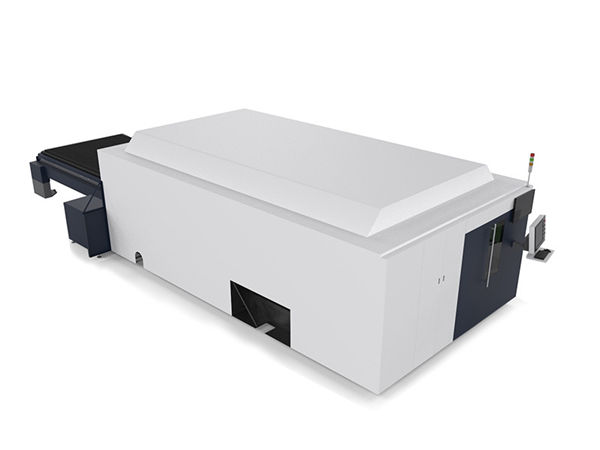 Product Details
---
Certification: ISO9001:2008
Payment & Shipping Terms:
Minimum Order Quantity: 1
Price: negotiation
Packaging Details: Standard Wooden Case
Delivery Time: 7-15 days
Supply Ability: 1000 units / month
Detailed Product Description
---
Product Name:
Fiber Industrial Laser Cutting Machine
Fiber Laser:
1000W/2000w/3000w
Working Area:
4000*2000mm
Accuracy:
±0.03-0.05mm
Laser Type:
Fiber Laser
Cooling:
Water Cooling
Warranty:
1 Years
Characteristics Fiber Industrial Laser Cutting Machine
---
1 . Work bed adopts traditional temper process: stitching,welding,heat treatment,surface treatment,high precision guide surface processing,every processing with meticulous attitude,high quality beds avoids vibration during high speed operation;
2. Dual-drive,dual motor,with stable,fast dynamic response,high precision speed characteristics,speed up to 70M/MIN,bilateral synchronous drive,high-end CNC system,stable and reliable,leading level in the field;
3. Maxphotonics fiber laser inside,light guide system composed by optical fiber,laser generator donot include any lens,thus not require maintenance,compact and easy to integrate,no start-up time,high power density,excellent optical mode,the most advanced core technology manufacturers for imported laser source;
4. Perfect integration of top fiber laser technology and digital control technology,excellent performance,stand for the most advanced laser cutting machine manufacturing standards.
Main Features
---
1. Equipped with High power Fiber laser generator and can do cutting of any graphics within the size of 1300*2500mm (or 4000mm*2000mm 3000*1500mm ). It is suitable for large scale thin metal sheet cutting and the processing is fast and precise.
2. Stable and good deformation resistance capability. Aging process technology ensures durable in use and accuracy of the machine.
3. Automatic following focus device realizes dynamic focus continuous cutting on materials with different thickness.
4. The working table is equipped with universal wheel and pneumatic loading device (optional), which saves labor, avoids metal sheet damage and ensures good cutting quality.
5. Separate digitalized operating table and remote controller is convenient for operation. There are several input modes of USB flash disk data copy, USB cable data transmission, network connections and other data transmission methods.
6. Standard collocation of automatic nesting software and optional collocation of auto-recognition cutting, save materials and improves working efficiency.
7.The machine can be equipped with integrated rotary device or detached rotary device and can do fixed position punching, notching and cutting metal pipes.
Techinical Parameters
---
| | |
| --- | --- |
| LASER SOURCE | Maxphotonics LASER |
| CUTTING HEAD | RAYTOOLS BT-240 |
| DRIVE MODE | DUAL DRIVE |
| TRANSMISSION | TAIWAN APEX |
| GUIDE RAIL | TAIWAN TPI |
| SERVO MOTOR AND DRIVER | 4 SETS OF YASKAWA FROM JAPAN |
| REDUCER | FRANCE MOTOREDUCER |
| WATER CHILLER | TEYU |
| CONTROL SYSTEM | CYPCUT FROM SHANGHAI, CHINA |
| COMPUTER | INDUSTRY COMPUTER |
| POWER REQUIREMENT | 3 PHASE AC 380V 50HZ |
| GROSS WEIGHT | 3.05MTS |
| TERMINAL ROW | FRANCE SCHNEIDER |
| RELAY | FRANCE SCHNEIDER |
| SOLENOID VALUE | SMC JAPAN |
| PROPORTIONAL VALUE | JAPANESE SMC |
| WORKING SIZE | 4000*2000 MM |
The Accessory Parts
---
1. High precision screw imported CNC fiber laser cutting machine. It use World's top IPG laser
IPG fiber laser source is small and light, which helps to move easily. Its easy integration, stable performance and good quality are well guaranteed.
2. Special Tube Fiber Laser Cutter Head and Automatic Following System.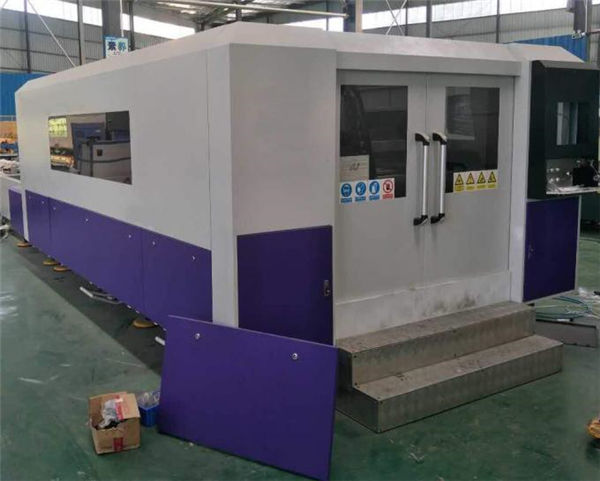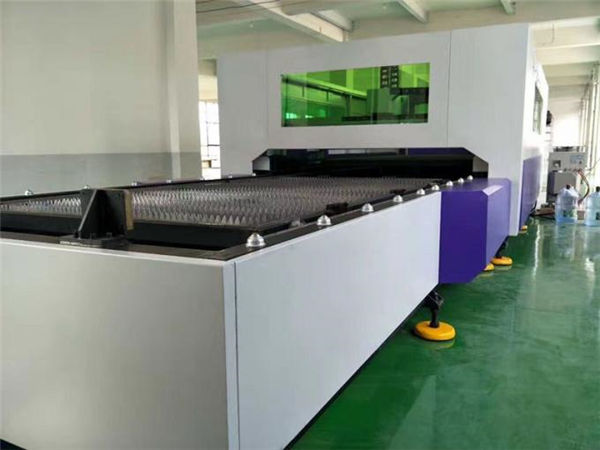 The samples & application
---
Applicable to sheet metal fabrication, high-low voltage electric cabinet, kitchenware, hardware, metal enclosure, elevator panel, textile machinery, food machinery,
gasket, advertising, decoration, metal crafts, lighting lamps, medical instruments, automotive parts, spectacle frame and other metal cutting fields. Suitable for cutting stainless steel, mild steel, carbon steel, alloy steel, spring steel, copper sheet, aluminum, galvanized steel sheet, brass, titanium, and metal pipe and tube.